Save the date for our annual Fundraiser Banquet, happening Friday, January 26th at the CDA Resort!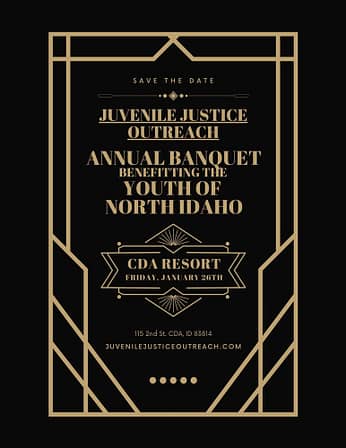 Tickets can be purchased below! Thank you for joining us on such a special night!
If you would like to sponsor the event or donate an item towards the silent auction please email us using the form below and we'll get in touch! Thank you!
Thank you so very much for your support!